DISCOVER THE FEELING OF LIVING WITHIN THE EARTH
Casa Cueva
El Torriblanco
WELCOMEA
Casas Cueva
El Torriblanco
We have 3 charming caves located at 2 km from Gorafe, in a unique and exceptional place for its privileged views. The beauty of the landscape that is enjoyed from its private terrace and the tranquility that is breathed make it the lodging that you are looking for if you want to disconnect and you need peace and tranquility to rest, since the silence will accompany you continuously.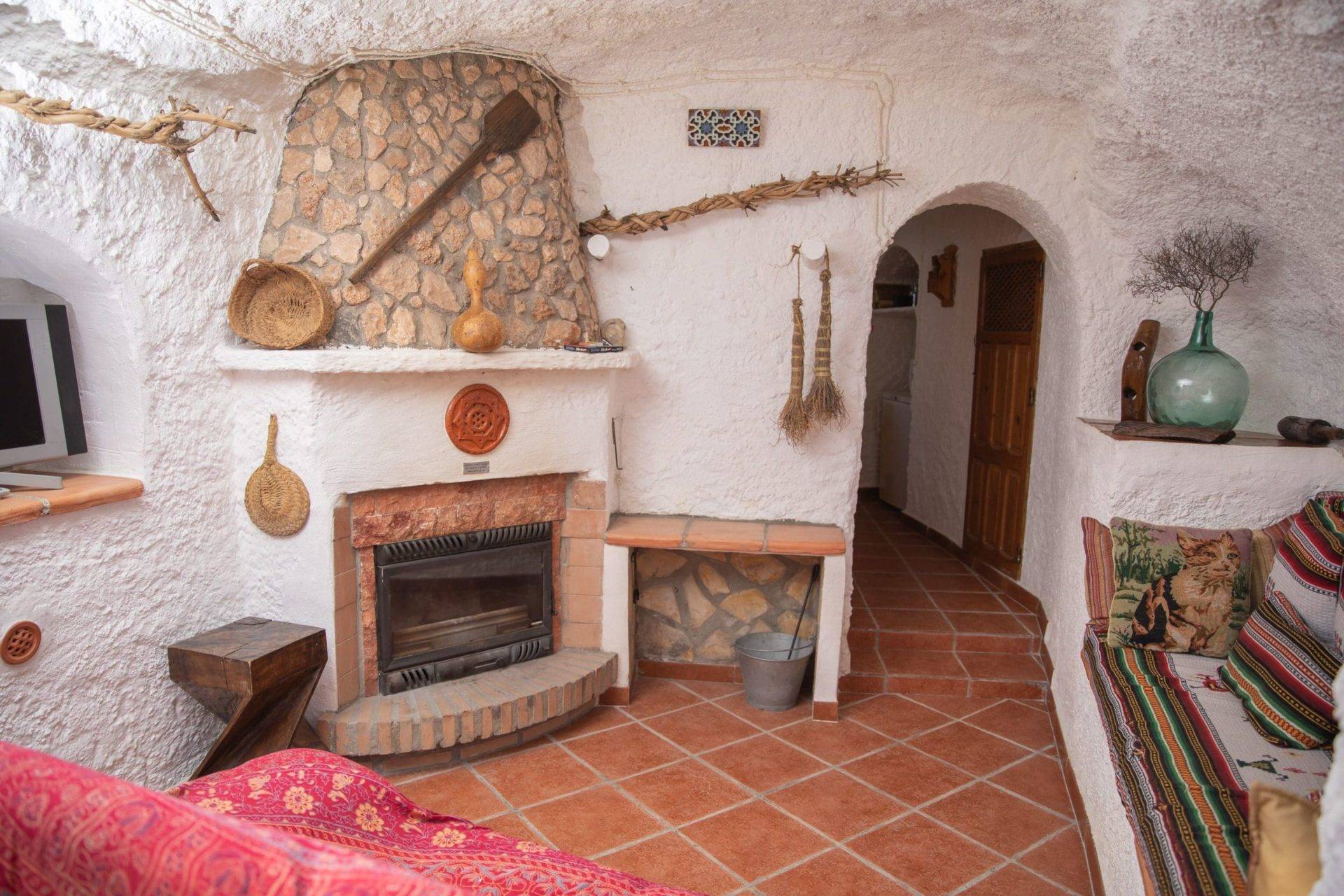 Cave with capacity for 2 to 4 people. It has 2 bedrooms with double or single beds…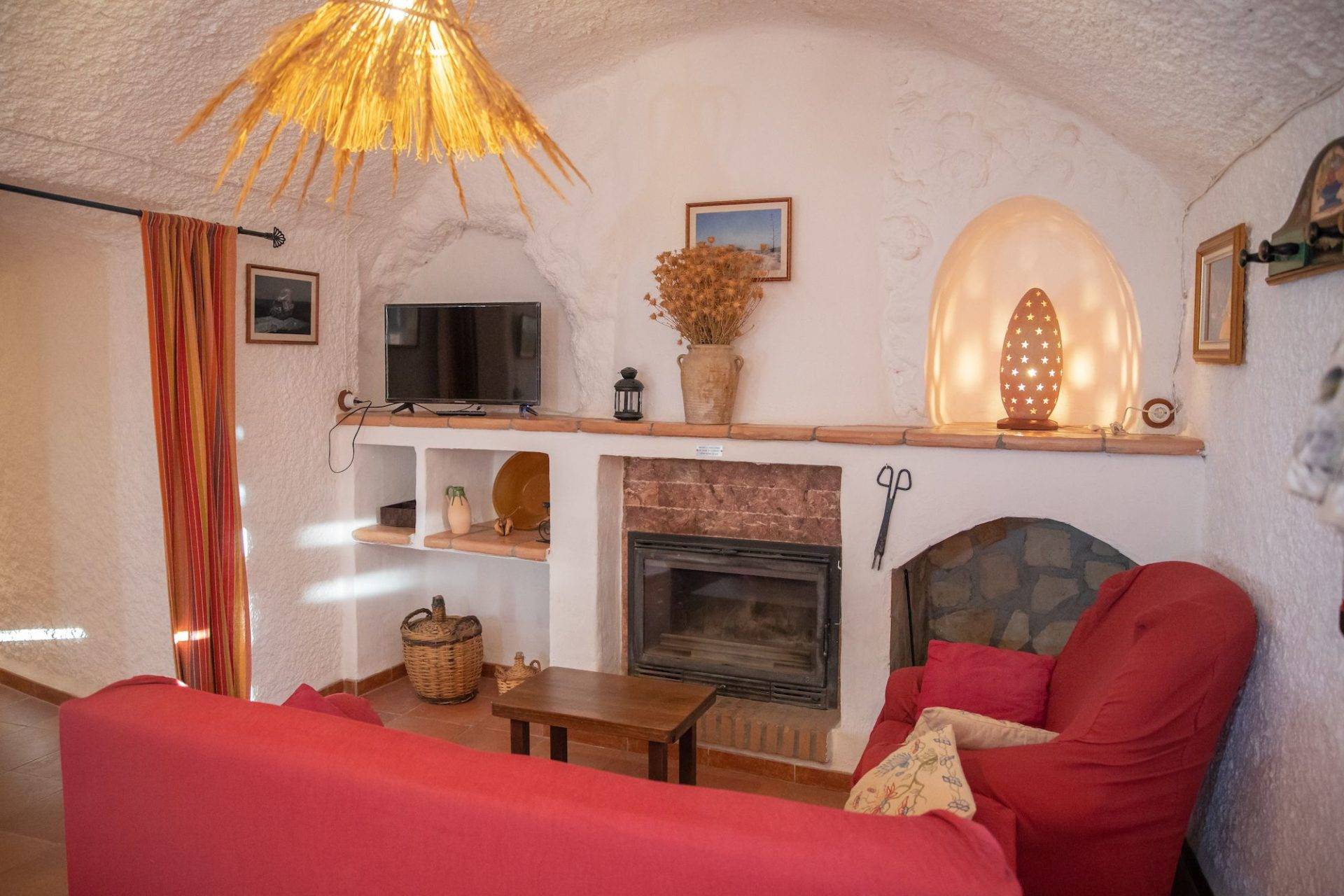 Capacity for 2 to 5 persons. It has 2 bedrooms (1 triple and 1 double with double bed)…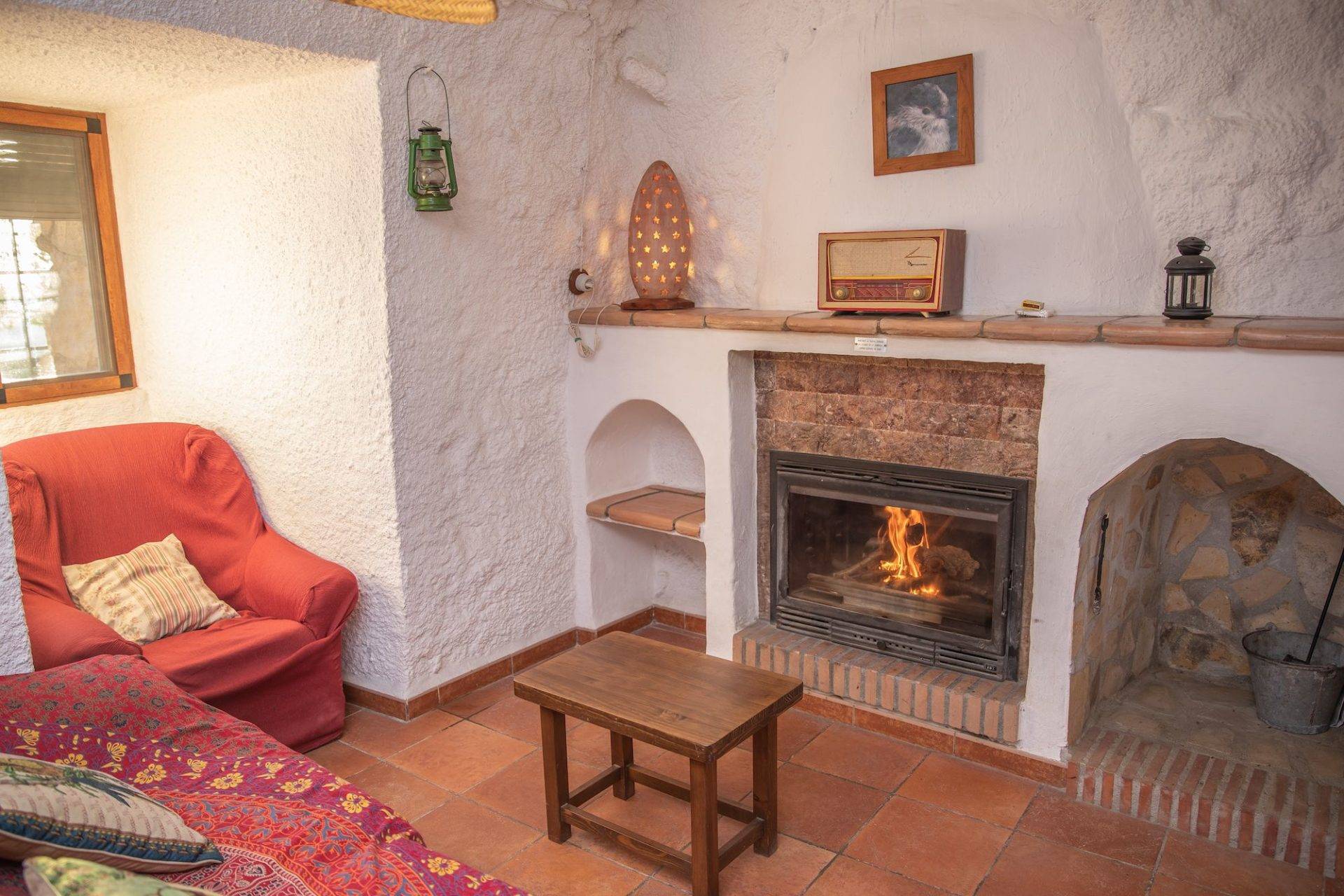 Cave with capacity for 2 to 4 people. It has 2 bedrooms with double or single beds…
Take a 360º virtual tour of the caves

Activities and experiences
Getaways
Aerial activities
Balloon ride, Paragliding…
Motor activities
4×4 routes by desert in Gorafe and Ornithological.
Terrestrial activities
Skiing, Mountain biking, Archery, Mushroom picking, Horse riding, hiking – Trekking, Food tours, Donkey rides, Orientation…

Free parking
The three garages that we have, one per cave, are available, do not need a reservation and are free.

Fireplace
Wood heating. We charge separately the firewood.

BBQ-Garden
Table and chairs of garden with barbecue.
Kitchen fully equipped
Microwave, refrigerator, coffee maker, kitchenware…

Bathroom fully equipped
All bathrooms have a large shower tray with gel and shampoo.

Bedding and towels
They include sheets, blankets and a set of towels per person.

Suitable for children
Children free until 3 years old. Cradle available upon previous request.

Outdoor pool
Available during the summer high season (June, July, August and September), from 10 a.m. to 9 p.m.

Pets allowed
When booking we request a deposit of 50€.

Terrace-Viewpoint
On the outside, there is a terrace-viewpoint with Sierra Nevada views.
INFORMACIÓN
NEARBY LOCATIONS
FROM THE CAVES
Supermarkets
Supermarket "La Plaza" in Gorafe, 2 km
Spa
Thermal waters spa, 9 km.
Routes
Routes: visit to dolmens "Conquin", "Olivares" and "Majadillas" between 1 and 4 km from the caves.
Cerro de la Mina "Petroglyphs", 10 km.
Circular route Desert of Gorafe "Los Coloraos" from the caves 25 km.
Desert glass house of Gorafe, 3 km from the caves.
Art and culture
Artisanship with silver "Altiplata", 2 km.
VISIT CUEVAS EL TORRIBLANCO
BOOKING

Camino de la Meseta, 1 18890-Gorafe, (Granada)
Customer Support: L – D: 8:00 a 22:00
reservas@cuevaseltorriblanco.com